Know Your Benefits  Find Savings
Familiarize yourself with the health care services covered under your plan and their costs – including your FREE Annual Wellness Visit and other $0 preventive services to help you live a healthy life.
Partner With Your Doctor
Your primary care physician is your best partner in managing and coordinating your care, and an important resource for managing your health care costs.
Get the Conversation Started:
Schedule your FREE Annual Wellness Visit with your doctor.
Let them know if you're in a deductible plan.
Ask about lower cost options that are appropriate for you.
If you don't already have a primary care physician, use your online account to find a physician that participates with your specific plan.
Understand Your Options To Save Time  Money
When you can't reach your primary care physician, it's a comfort to know you have options that allow you to seek the appropriate health care you need while also managing your out-of-pocket costs.
Compare the Cost of Medical Services
When you need a routine health care service, like a chest X-ray or MRI, you may have options that could save you money.
We offer a number of freestanding facilities in our network to provide you with choice and flexibility – and the ability to save you money.
Manage Your Prescription Costs
There are many options for you to consider which can help you save on prescription costs. Talk with your primary care physician about the following options, and which make the most sense for you.
Below is a list of example savings when switching to generic drugs. Speak with your doctor to see if there are generics that are right for you.
| BRAND NAME | | GENERIC |
| --- | --- | --- |
| WELLBUTRIN XL | VS | BUPROPION XL |
Drug costs may change daily and estimates shown are for informational purposes only. Speak with a pharmacist for specific costs that apply to you.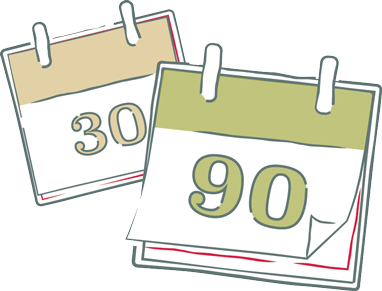 +
---
Switching to a 90-day supply could save you money on your maintenance prescriptions.
---
Ask your doctor if it's right for you.
OPTION 3:
Compare Drug Costs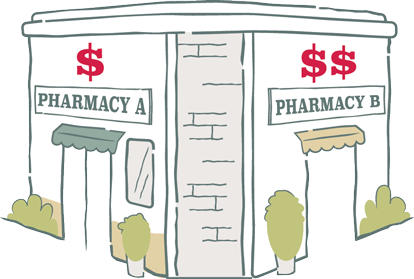 +
---
Did you know that prices for the same prescription may vary by pharmacy?
---
Use our Prescription Copay tool to estimate the cost before going to your pharmacy.
---
Estimate Costs
Make Sure Your Doctor Participates With Us
Independent Health has negotiated special rates with high quality physicians, hospitals, and labs in Western New York which means you will pay less by using these "in-network" providers. Receiving care from in-network providers will help you avoid surprise "out-of-network" charges or having to pay in full because they do not accept Independent Health plans.

You Deserve the RedShirt Treatment®
Getting the answers you need when you need them, along with the tools you need to manage your plan, are just some of the ways we deliver the RedShirt Treatment. You can conveniently access your plan benefits, ID card, claims and more through your online account.
Have a question? Contact a RedShirt.