Understanding the Member Preauthorization Process
Prior to receiving a medical service or procedure, you may be required to obtain approval from your health insurance plan. This is known as "member preauthorization" and ensures that you are receiving safe, appropriate care. A detailed list of services requiring preauthorization is included in your contract ("Certificate of Coverage").
How It Works
If you require a service on Independent Health's member preauthorization list, you are responsible for obtaining approval by calling the Member Services Department at (716) 631-8701 or 1-800-501-3439. While your provider may also do this on your behalf, keep in mind that it is your responsibility to ensure preauthorization is obtained from Independent Health prior to receiving these services to avoid potential financial penalties.
The request for member preauthorization should be made 15 calendar days in advance of the service(s) being rendered, or within 48 hours of the first business day following emergency services and/or admission.
Independent Health will review the member preauthorization request, which may take 3 to 5 business days. Once a decision is made, you will be notified in writing of the decision.
EXAMPLE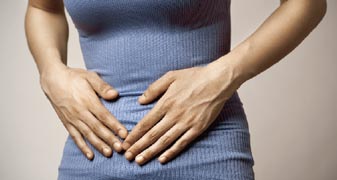 STEP 1:
Kim goes to the doctor for abdominal pain. After a physical exam and subsequent blood work, the doctor diagnoses Kim with gallbladder pain and suggests surgery to remove the gallbladder.
STEP 2:
Kim calls Independent Health Member Services Department at least 15 days prior to her surgery date to request preauthorization for the procedure. To help us process her request, she obtained the following information from her provider before calling:
Requesting provider name, address and tax ID
Place of service, address and tax ID
Date of service
Procedure name and code
Diagnosis name and code
Type of service
(e.g., inpatient, outpatient, home care, DME, radiology)
STEP 3:
Within 5 business days, Kim receives a letter in the mail with a response to her preauthorization request. Since her request was approved, Kim is all set to go in for her surgical procedure.
Note: This scenario is for illustrative purposes only. Please check your plan benefits to confirm what services require member preauthorization.
The following services require member preauthorization:
Applied Behavior Analysis (ABA) for Diagnosis and Treatment of Autism Spectrum Disorder

Assistive Communication Devices (ACD) for Autism Spectrum Disorder

Car-T-Cell Therapy (cancer cell treatment)

Cochlear Implants

Clinical Trials

Continuous glucose (Blood Sugar) monitoring devices, short term.

Durable Medical Equipment

Customized items/equipment

Electrical Stimulators

Hospital beds (adult and pediatric including accessories)

Jaw motion rehabilitation system and accessories

Lift equipment/devices

Negative Pressure Wound Therapy (Wound Vac)

Non-standard wheelchair accessories

Oral (mouth) appliances

Power wheelchairs and accessories

Wearable defibrillator vests (monitor heart beats)

Elective hospital/facility admissions to include, but not limited to:

Admissions for transplants

Inpatient rehabilitation and habilitation admissions (physical, speech and occupational therapy)

Medical admissions

Mental health admissions except for members under age 18 at Independent Health participating hospitals licensed by the Office of Mental Health (OMH)

Skilled nursing facility admissions

Substance Use Inpatient Admission - except for Independent Health Participating Providers which are New York State Office of Addiction Services and Supports Credentialed Facilities

Surgical admissions

Extracorporeal Shock Wave Therapy (ECSWT) for Chronic Plantar Fasciitis (foot inflammation)

Gender Dysphoria (Surgical Treatments)

Genetic Testing, including BRCA and BART

Home Births

Home Health Care Services
(including Home Infusion Nursing Visits)
Hyperbaric (high pressure) Oxygen Therapy (Systemic and Topical)




Non-Emergency Ambulance, Planned Transfer

Partial Hospitalization for Mental Health Services

Partial Hospitalization for Substance Use

Prosthetic Devices External

Artificial Limbs
Custom orthopedic braces
Electronic limbs

Residential Treatment, except inpatient substance use admissions to Independent Health contracted, New York State Office of Addiction Services and Supports credentialed facilities

Surgical Procedures:

Back and neck surgery

Bariatric surgery (weight loss surgery)

Breast surgery: implant removal, non-cancer diagnosis breast reconstruction, breast reduction mammoplasty (male and female))

Cosmetic procedures (medically necessary)

Oral (mouth) surgeries

Reconstructive procedures

Septorhinoplasty and rhinoplasty (nose surgery)

Temporal mandibular (Jaw) joint disorder

Transcranial magnetic stimulation (electronic brain stimulation)

Therapeutic Radiopharmaceuticals:

Zevalin, Lutathera, Hicon, Xofigo

Total Artificial Heart

Transcatheter Aortic Valve Replacement (TAVR) and Mitraclip (surgical procedure to fix a heart valve that does not open properly)

Transcranial Magnetic Stimulation

Transplant Procedures

Varicose (swollen) Vein Procedures

Wireless Capsule Endoscopy (WCE)
Preauthorization list is subject to change at any time.
©2022 Independent Health Association, Inc. IH31749
OA-6432-7000 REV1121 PR1121