At Independent Health we understand the importance of recognizing differences and our own biases. Our ability to understand others begins with listening. Only by listening can we begin to understand the real issues. When we listen and celebrate what is both common and different, we become wiser as human beings and better as an organization. We believe organizations and communities are strengthened by diversity. Independent Health strives to create a welcoming and inclusive organizational environment, but we recognize there is still much work left to do. Our ability to actively listen and learn from each other is instrumental in achieving our goals, both individually and as a company.
We care deeply for our community members and partner organizations who support equity and social justice. We are here to continue learning and to generate dialog, and we remain committed to creating opportunities where all Western New Yorkers have a fair and equal chance to lead the healthiest lifestyle possible. Only then can we truly work together toward the inclusive community each and every one of us deserve to live in.
Thank you.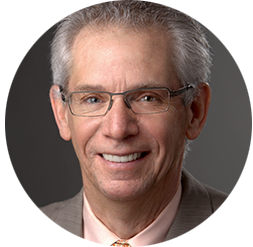 Michael W. Cropp, M.D.
President and Chief Executive Officer
It takes all of us, each doing our part to create the inclusive community we all deserve. Independent Health is dedicated to supporting those working to strengthen and unify our community. Here are a few of the many organizations we are proud to support and work with on these important efforts.
Independent Health Foundation
The Independent Health Foundation was established in 1992 by the Independent Health Association to create programs that engage the community in healthy lifestyle behaviors. Their mission is to improve the health and well-being of the Western New York Community through awareness, prevention and education programs focused on community health priorities.
SPOTLIGHT
Good for the Neighborhood
Through the work of this signature program, the Foundation empowers families in at-risk neighborhoods to eat right, be active, see their doctor and live a smoke-free lifestyle by connecting them with the tools and resources needed to be healthy.
We are committed to raising awareness through education and learning. We start at the top with our most senior leaders. We annually require all associates to attend several sessions that increase our understanding and appreciation for diversity and inclusion in the workplace and our lives.
Cultural Competency Training

Valuing Our Differences

Power of Inclusion

Diversity, Inclusion & Belonging Training for Leaders
We provide our associates with a wide range of informational resources to help them learn to become better allies with their fellow co-workers and community members. These resources help foster knowledge, respect and appreciation amongst all associates, leading to stronger relationships through better understanding of our shared and different perspectives.
A cross-functional team comprised of leaders and associates from all areas of the company focused on ensuring everything we do is respectful, mindful and inclusive to the thoughts and perspectives of all. Reexamining ways to improve on past processes and seeking to advance new efforts with respect to equity and inclusion.
In 2021 we added a metric to our leadership scorecard that holds our leaders accountable to supporting and executing our Diversity, Inclusion & Belonging strategies.
We value opportunities to share and participate in the exchange of information that enhances understanding and inclusion. Throughout the year our leaders and associates are encouraged to participate in various diversity and inclusion events and opportunities, including Lunch & Learns, panel discussions and community events in partnership with the Independent Health Foundation.
Independent Health is dedicated to helping the WNY community by providing ample opportunities and support for all associates to volunteer their time to these and other initiatives that are important to them. We offer many opportunities with various programs, events and activities within the community through our community partners, as well as through the Independent Health Foundation.
When an Independent Health RedShirt volunteers, they are getting personally involved. Together, with their fellow RedShirts, these efforts bring us closer to each other and the individuals we are assisting, along with firsthand understanding about community needs, social responsibility and the ability to make a positive impact.
We are committed to a collaborative, inclusive culture and workplace environment that makes everyone feel at home.
We cultivate relationships with educational institutions, communities, professional organizations and network groups to attract diverse talent pools. These partnerships include organizations like:
A diverse workforce is our priority, and we continue to take steps to ensure that all employees – including women, the LGBTQ+ community, people from diverse and ethnic backgrounds, military veterans, and people with differing abilities – have equal access to equitable pay and leadership opportunities throughout Independent Health and our family of companies.
Independent Health authored two articles in Business First that reflects our focus on diversity, equity and inclusion with our associates:
To learn more about the benefits and total rewards available to our associates, and to see why Independent Health is the right fit for you, visit our careers page.