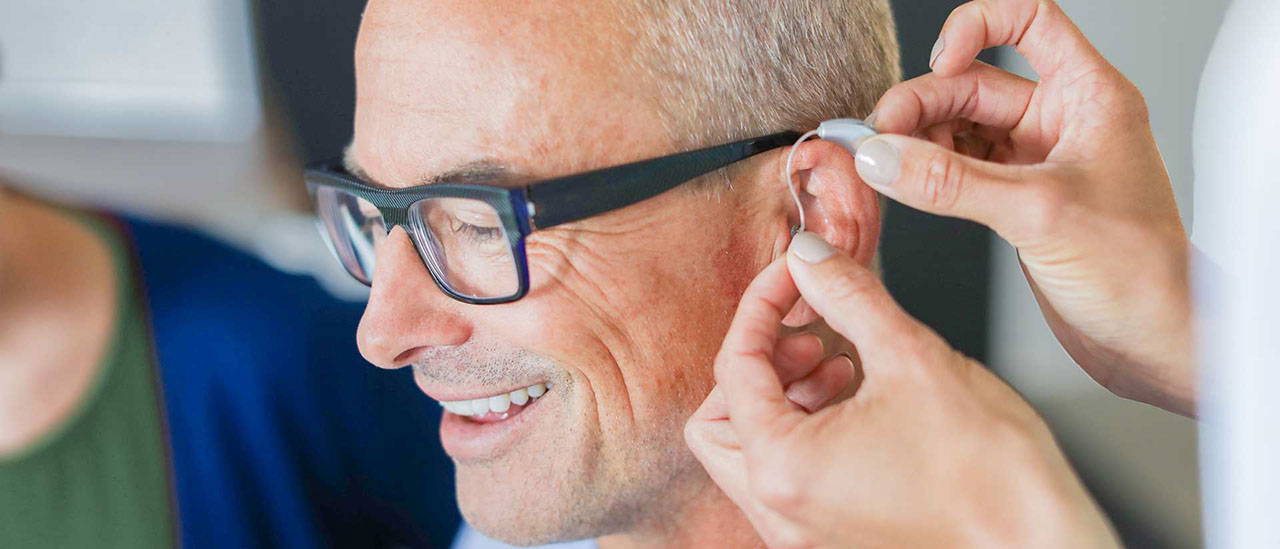 Stay in the conversation through better hearing and enjoy a greater quality of life! Your Independent Health Medicare Advantage hearing aid benefit* provides you with high quality hearing aids and local professional care at a fraction of the cost. Many health plans – including original Medicare – don't offer a hearing aid benefit, leaving you to pay up to $3,000 or more per hearing aid on the retail market.
Find out more about your Hearing Aid benefit details:
How It Works – To Get Hearing Aids:

You must use a provider in the Start Hearing network.

To locate a participating audiologist near you, please contact a RedShirt or visit our Find a Medicare Provider page.

If hearing loss is discovered, your audiologist will help you choose the right hearing aids and order them through Start Hearing.

When the hearing aids arrive, you'll return to have them fitted and programmed by your audiologist.
Disclaimers

Independent Health is a Medicare Advantage organization with a Medicare contract offering HMO, HMO-SNP, HMO-POS and PPO plans. Enrollment in Independent Health depends on contract renewal.
Y0042_C7173
Last Updated 1/3/2023