The latest round of the community-wide initiative will run from Oct. 23 through Dec. 3; Participants will be eligible to win a variety of prizes by adopting simple, healthy habits
Buffalo, N.Y. (October 23, 2023) – Grab your sneakers, a piece of fruit and a bottle of water. The Independent Health and Buffalo Bills Health & Wellness Challenge is back!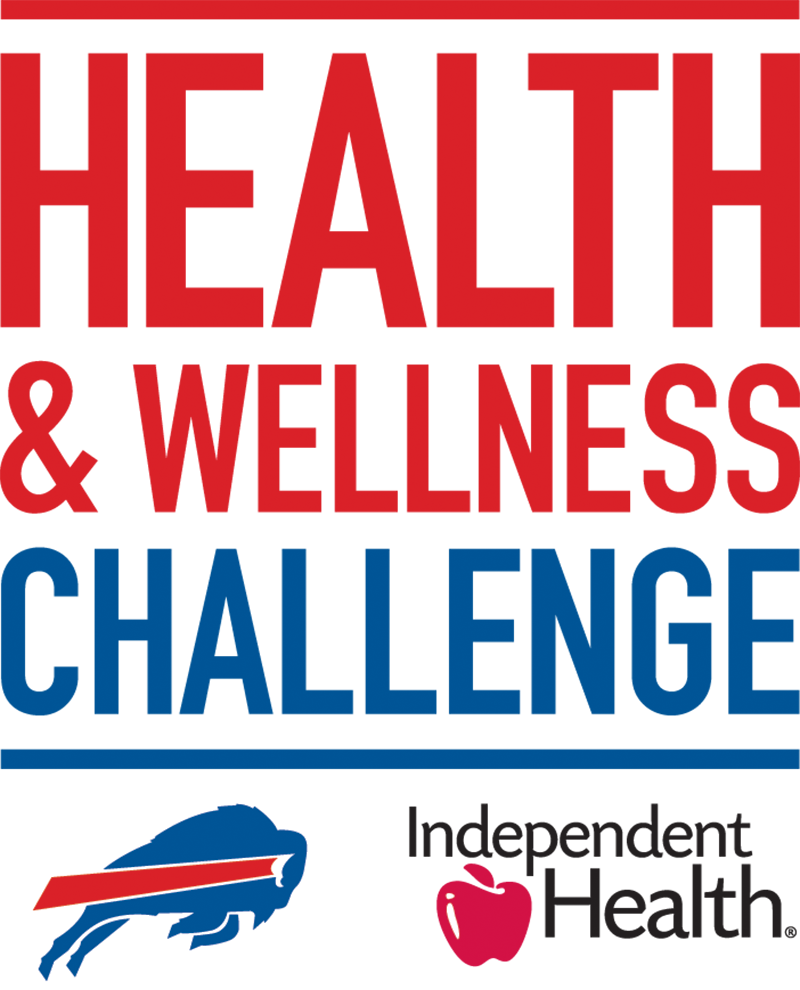 Since 2014, the Buffalo Bills have teamed up with Independent Health, its Official Health & Wellness Partner, to offer the Health & Wellness Challenge as a way to encourage Western New Yorkers to adopt healthy habits by offering them opportunities to win prizes. The next round of this popular and free community initiative will run from October 23 through December 3.
During this fall's Challenge, participants will be able to earn points for tracking their physical activity, completing daily challenges like drinking eight glasses of water or eating five servings of fruits and veggies, and participating in weekly special activities that focus on emotional wellness, intellectual wellness, nutritional wellness, and more. Participants can automatically earn points for physical activity by connecting a compatible health and wellness app or device to the Challenge website.
The more that participants do to get healthy, the more points they'll earn, and the greater their chances at winning a prize.
More than 25 prizes to be awarded
Among the prizes that will be up for grabs are autographed Bills memorabilia, fitness trackers, wireless headphones, and a variety of gift cards. Plus, one lucky Challenge participant will be randomly chosen as the grand prize winner and receive four (4) gameday tickets and a parking pass to the New England Patriots game on December 31, as well as a $1,000 Visa gift card, a signed Bills helmet, and prize packs from the Bills and Independent Health.
The number of points earned throughout the six-week Challenge will determine the number of chances each participant has in the prize drawing (one point = one entry). To be eligible to win a prize, participants must earn at least 25 Wellable points, while also being at least 18 years of age and a legal resident of New York State at the time of entry.
Join us for Workout Wednesdays
All Health & Wellness Challenge participants are also invited to attend free "Workout Wednesday" fitness classes, courtesy of Independent Health. Led by YMCA certified instructors, a boot camp class will be held at 6 p.m. every Wednesday – beginning November 8 and running through December 6 – inside the ADPRO Sports Training Center. This is a great way to get fit and earn points.
Sign up today!
To register for this fall's Health & Wellness Challenge, simply visit www.buffalobills.com/thechallenge.
You do not need to be an Independent Health member to participate.
Look back on our past press releases and news stories.