New Care for You program provides a tailored care model to support multiple chronic conditions
First alignment of its kind by a local health plan, in full partnerships with providers, to support patients with multiple chronic conditions.
Independent Health has introduced a new program that will help its primary care physician partners provide a tailored, integrated care model to support their patients beset by multiple chronic conditions. This is the first alignment of its kind by a local health plan, in full partnership with providers and their patients.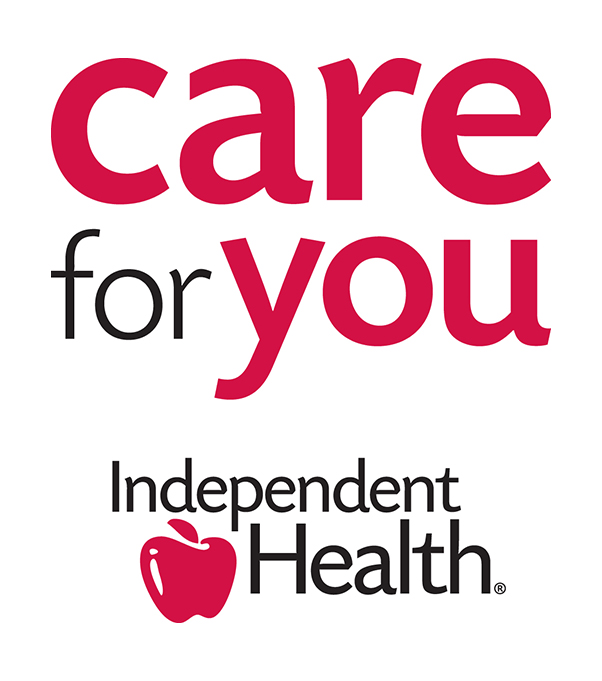 "We believe our Care for You program will become a transformational care delivery model that will help primary care physicians (PCPs) better manage their most chronically ill patients," said Michael W. Cropp, M.D., president and CEO, Independent Health.
"This is not intended to replace the role of PCPs in delivering care. Instead, this represents an innovative effort to collaborate for the benefit of both our PCPs and patients with multiple chronic conditions. Our goal is to leverage integration with PCPs and better equip them to address the needs of this particular patient population," Dr. Cropp explained.
Up to 75 percent of medical costs are due to chronic health conditions such as hypertension, cardiovascular and kidney disease, diabetes, and asthma. According to the CDC, six in 10 U.S. adults have one chronic disease and four in 10 have two or more.

Independent Health's new program will be offered to its Medicare Advantage members with chronically complex medical conditions. The company has identified approximately 6,000 members – 10 percent of the company's total Medicare Advantage membership – who require specific and numerous resources, presenting a significant challenge to PCPs and the health plan. These members have an average of three to five different chronic conditions.
The program is being spearheaded by Anthony J. Billittier IV, M.D., Independent Health's chief medical officer, and has a dedicated care team of physicians, physician assistants, nurse practitioners, registered nurses, social workers, dieticians, and community health workers. In all, the Care for You program's dedicated team of medical professionals will work locally with the patients to develop individualized, proactive care plans.
Dr. Billittier said Independent Health members participating in the program can expect to receive:
Personalized support – care management and provider support tailored to their needs
Greater accessibility – 24/7 access to receive care in one of four settings:

Care in the home – maintaining patients in the community by building a suite of services to make care accessible at home
Hospital care – managing preventable admissions/readmissions
Care in a nursing home – partnering with select preferred nursing facilities to provide sub-acute and long-term care
Care in a clinic – provide another option for patients to receive in-person care at a brick-and-mortar clinic at their convenience

Alignment among providers and care personnel – a single point of support through centralized services
More efficient and effective care – resulting in fewer unnecessary treatments or hospital admissions
An assessment of social determinants of health that may impact physical and mental health outcomes so the care team can link patients with applicable community services
Access to nutritious food and health care services are among the many socioeconomic and cultural factors that impact an individual's health and well-being. In fact, according to a study by the National Academy of Medicine, upwards of 80 to 90 percent of social determinants influence a person's health.
"The goal of our program is to address these social determinants of health head on by either bringing these services into members' homes or arranging for transportation so members can access these essential services and resources," stressed Dr. Billittier.
In addition, those members receiving care in the home will receive high-touch, whole care support throughout the entire care process and will benefit from a continuity care team to include a nurse care manager, nurse practitioner, physician, pharmacist, licensed social worker, registered dietician, and community health worker.
By providing timely, coordinated care in members' homes, the Care For You program will also alleviate some of the pressure currently facing the local health care system by reducing emergency room visits and inpatient hospital stays.
Dr. Billittier said while other health plans may contract out this type of service with an out-of-town, for-profit vendor, Independent Health's Care for You program has a locally owned and operated team of physicians and health care professionals, whose mission is aligned with the patient, the patient's PCP, and the health plan.
"PCPs and their patients will work directly with Independent Health. Maintaining an open line of communication with PCPs is critical to the success of this program. This alignment will result in better care, coordination, and communication," said Dr. Billittier.
In keeping with Independent Health's long history of collaborating with physicians, discussions and meetings with the physicians determined a lack of communication with providers has been a major issue or stumbling block for health plans dealing with contracted vendors who provide this type of service.
"Patients with complex chronic conditions need and deserve help that goes beyond what the physician's office can provide. That may be advice from a pharmacist, help from a social worker, in-home evaluation, or connecting with community agencies. For over a decade, I've advocated for building bridges between physicians and health plans. That's how patients will be best served, and this collaborative care program is exactly what I envisioned. It enhances medical care, is patient-centered and benefits patients and their physicians," said Nancy H. Nielsen, MD, PhD, Clinical Professor, University at Buffalo Jacobs School of Medicine & Biomedical Sciences.
Outreach to PCPs to determine and authorize patients to participate in the first round of the program occurred in October, with patient notification in early November. Patient visits are already scheduled for this month.
Over time, the program will be expanded to Independent Health's commercial and self-funded lines of business, including specific employer groups, and potentially Medicaid as well.
Look back on our past press releases and news stories.