Independent Health has lowered our premiums for 2016 for our small group plans, while offering a wide range of plan options and benefits. At Independent Health, we're more than just a health plan – we're a team of RedShirtsSM focused on helping our members get healthy and stay healthy, ensuring they get the most from their health care dollar. From our innovative plan designs to a variety of unique benefits, tools and resources, Independent Health offers your clients the highest-quality health plan in Western New York for a low cost. So before you make any decisions, please take a minute to review the plans below.
To help your clients find the plan design that's right for them, choose the scenario that best describes their needs: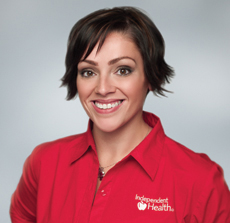 Questions?
For more information, or to see what plan is best for your client, call your sales representative or Employer Sales at 716-631-8072 or 1-800-755-5802, option 4.