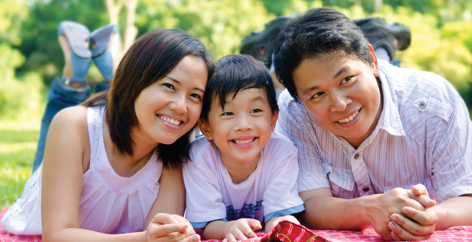 Evolve is one of the lifestyle plans offered to large group employers.
What makes this plan unique?
Evolve provides a holistic focus on health and wellness through prevention and engagement.

It includes a Web-based rewards program, FitWorksSM, which inspires employees to engage in meaningful health and wellness activities that help them achieve healthy, long-lasting lifestyle changes.

Plan designs include qualified and non-qualified health savings account options.
How will my client's employees benefit?
They can receive an Amazon.com Gift Card* claim code valued at $250 per subscriber (up to $250 per covered spouse also) for participating in health and wellness challenges through the FitWorksSM Reward Program.
They'll enjoy predictable copayments on office visits (subject to deductible; riders available to waive deductible also).

For those expecting, maternity coverage is covered in full after the plan deductible.

They'll have the comfort of knowing they have a limited inpatient member liability.
What's FitWorks and the FitWorks Reward Program?
A value-added, Web-based rewards tool that enhances employees' engagement in their health and wellness.

The FitWorks Reward Program offers employees an incentive to take part in more meaningful health and wellness engagement, resulting in lasting behavior change that can improve the health of your workplace environment, and reduce absenteeism and presenteeism.

FitWorks is the ideal solution for employers who don't have the resources to take on a full-blown worksite wellness program.
All our plans include:
$0 preventive care services

Urgent care coverage

Health and wellness resources

Worldwide emergency care

24-Hour Medical Help Line
Benefits vary by plan.
*Amazon.com is not a sponsor of this promotion. Amazon, Amazon.com, the Amazon.com logo, and the Amazon Gift Cards logo are trademarks of Amazon.com, Inc or its affiliates. Amazon.com Gift Cards ("GCs") may be used only for purchases of eligible goods on Amazon.com or its affiliated website Endless.com. GCs cannot be redeemed for purchases of gift cards. Except as required by law, GCs cannot be reloaded, resold, transferred for value, redeemed for cash, or applied to any other account. See www.amazon.com/gc-legal for complete terms and conditions. GCs are issued and ©2013 by ACI Gift Cards, Inc., a Washington corporation.
Questions?
For more information, or to see what plan is best for your client, call your sales representative or Employer Sales at 716-631-8072 or 1-800-755-5802, option 4.
Need Help Deciding?

Compare the lifestyle health plans available for large group employers.
Learn About FitWorks
Watch our FitWorks video to see how you and your employees can benefit.
Read more about this value-added program.