A lifestyle plan is right for your client, if:
They want to get their employees to become more engaged in their health and aware of how their lifestyle choices play a role in helping reduce costs.

They're looking for lower cost plans.

They want plan options that offer incentives for their employees to make healthier, more informed choices.

They know that plans that have a built-in wellness component will help enhance their employees' health and lead to improved morale and productivity – and ultimately lower costs.
Independent Health offers a variety of lifestyle plans:
FlexFit: FlexFit provides one plan, with two options: family and active. This plan offers a unique debit card that provides $250 to use toward services such as gym memberships, massage therapy, vitamins, and after-school programs.

Evolve: Evolve is designed to get individuals moving in the right direction. Its innovative plan design includes a unique Web-based rewards program, FitWorksSM, to help inspire individuals to become more engaged in their health and reward them for doing so with an Amazon.com* Gift Card claim code.
*Amazon.com is not a sponsor of this promotion. Amazon, Amazon.com, the Amazon.com logo, and the Amazon Gift Cards logo are trademarks of Amazon.com, Inc or its affiliates. Amazon.com Gift Cards ("GCs") may be used only for purchases of eligible goods on Amazon.com or its affiliated website Endless.com. GCs cannot be redeemed for purchases of gift cards. Except as required by law, GCs cannot be reloaded, resold, transferred for value, redeemed for cash, or applied to any other account. See www.amazon.com/gc-legal for complete terms and conditions. GCs are issued and ©2013 by ACI Gift Cards, Inc., a Washington corporation.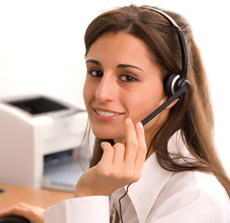 Questions?
For more information, or to see what plan is best for your client, call your sales representative or Employer Sales at 716-631-8072 or 1-800-755-5802, option 4.
Need Help Deciding?
Compare the conventional health plans available for large group employers.