Foodsmart, the easy way to eat well.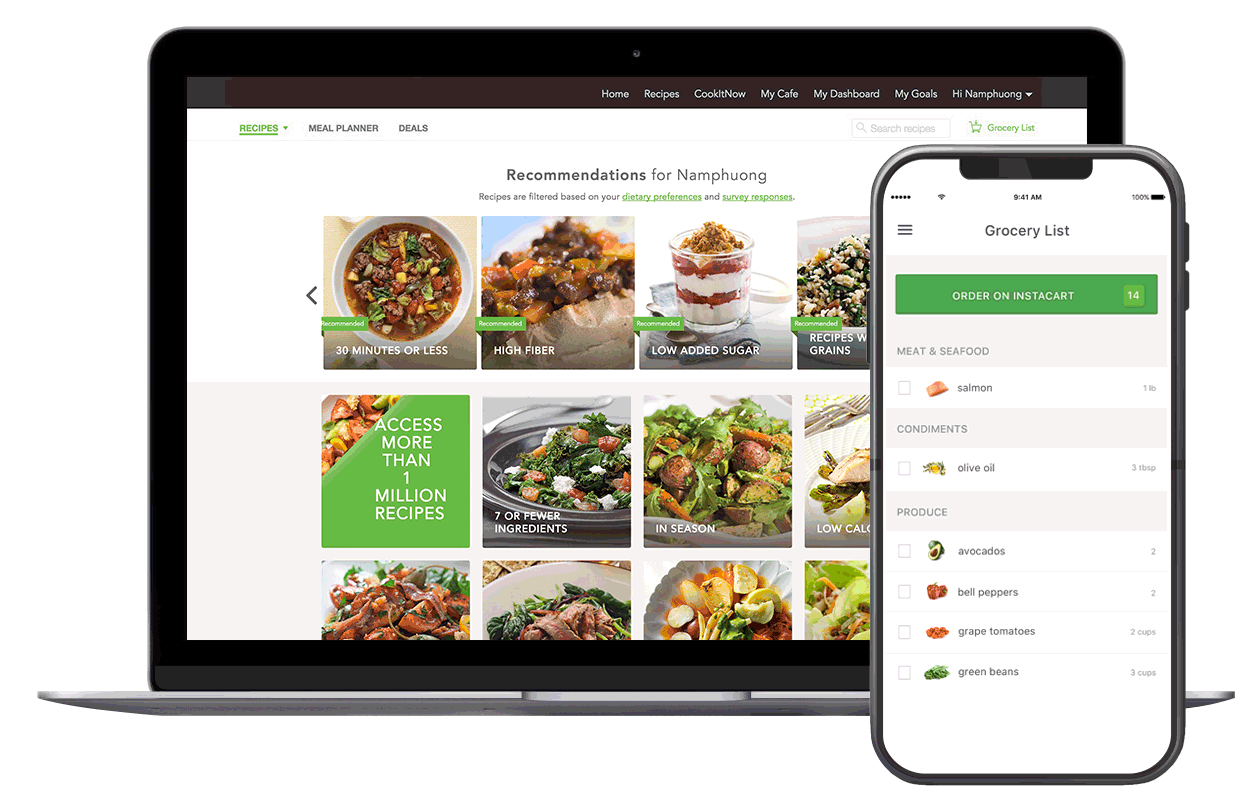 Want to eat healthier? What gets in the way?
For most of us it's finding the time in our busy lives, and money.
That's why we've teamed up with Foodsmart to offer our members a convenient way to eat healthier and live better. And with the opportunity to save money and develop healthy new behaviors, Foodsmart can help you stick with it for the long haul.
It's FREE for Independent Health members, and it can help you incorporate healthy food choices into your daily life.
Meal planning and nutrition assistance
Look up and use healthy recipes
Build meal calendars and shopping lists
Order home delivery on groceries
(where available)
New! Discuss nutrition through video chat or phone visits.
Eat Healthier. Live Better.
Foodsmart helps you achieve good nutrition, the key to weight loss and the ability to turn around chronic conditions.
Personalized — to the dietary preferences of you and your family
Flexible — for use at home or on the go
Simplifies — healthy behavior changes you can stick with
Money-Saving — access to deals at local grocery stores
Healthy — nutritional planning with a registered dietitian
Register Today!
Log in to your Independent Health member account and click the Foodsmart logo to get started.
Still have questions? Contact Us!
It's All Part of the Redshirt Treatment.
© 2021 Independent Health Association, Inc.